How will we be travelling tomorrow? Greener, safer, more fun… So that's why Sanef is acting today to make carpooling easier, improve co-modality and ensure that the motorway is setting the stage for innovation.
Carpooling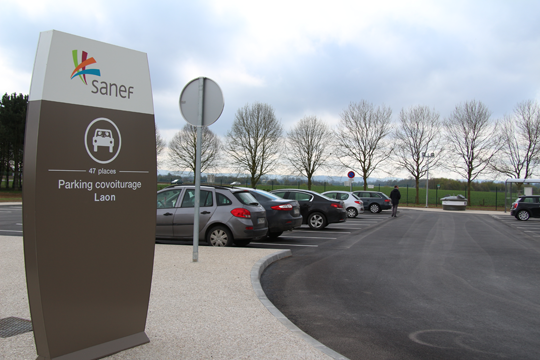 The Sanef Group is ahead of the game when it comes to developing new forms of mobility, such as carpooling for home-work commuting. Sanef has created dedicated carpooling car parks in the immediate vicinity of its motorways:
630 dedicated parking spaces are already available in the immediate vicinity of Sanef and Sapn networks. By the end of 2020, there will be a further 800 parking spaces built.
Partnership with the Idvroom platform, which specializes in daily carpooling, has been up and running since 2015. 
Pour aller plus loin :