The Normandie motorway (A13-A14) will be the first complete motorway in France to be converted to free flow. Driving on a 210 km motorway without stopping will save time, fuel and CO2 emissions into the atmosphere.


Why the Paris-Normandie axis?
This axis is conducive to the deployment of free flow for two reasons:
An open toll system, not meshed with another system, which leads to 5 toll barrier crossings in 210 kilometres with recurrent congestion;
A high-traffic road (up to 120,000 vehicles/day on the busiest sections), used by regular commuters and occasional weekend or holiday travellers to Normandie.
The Normandie axis therefore appeared to be the most emblematic site for importing this innovation, which is shaping the future of French motorways.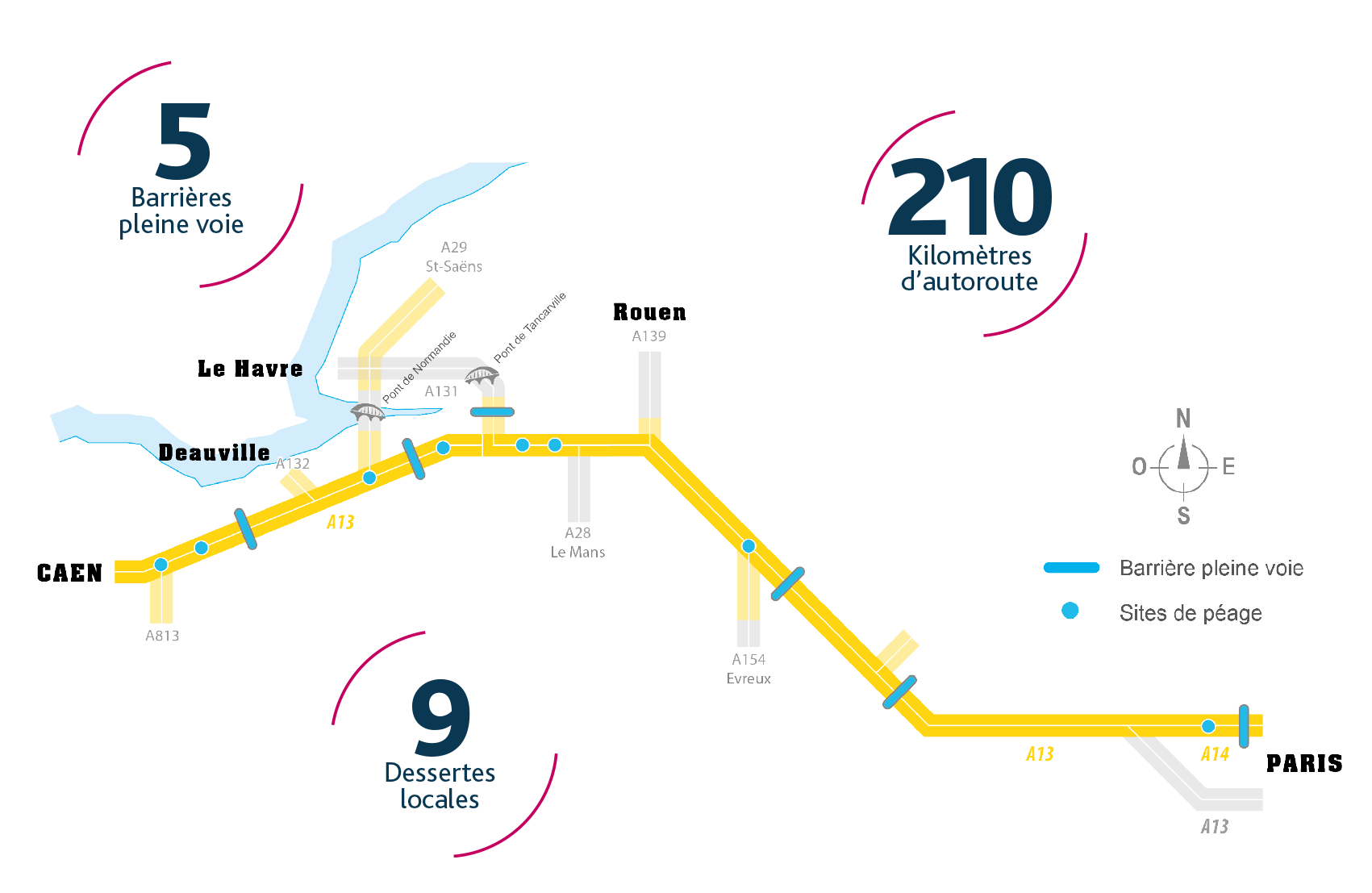 A sustainable recovery project in partnership with the granting State
The financing of this project of approximately 120 million euros will be based on various levers validated by the State after the opinion of the Autorité de Régulation des Transports (ART).
By 2027, the entire Paris-Normandie free-flow motorway project will require the following transformation steps: 
Technology: deployment of new vehicle passage detection equipment 
Infrastructure: removal of toll barriers and reconstruction of the new motorway route
Human resources: transformation of jobs, recruitment and creation of the new customer relations centre 
Information system: deployment of new online payment tools 
The project, whose investment will be entirely borne by the Sanef group as part of the SAPN concession contract, has been validated by the DGITM after receiving the opinion of the Autorité de Régulation des Transports (ART) and the Council of State.
Discover other Free Flow projects