Sanef works each and every day to contribute to the drawing power and to the economic and cultural dynamism of the regions through which its motorways pass while ensuring that the environment is preserved.
Meeting the elected representatives !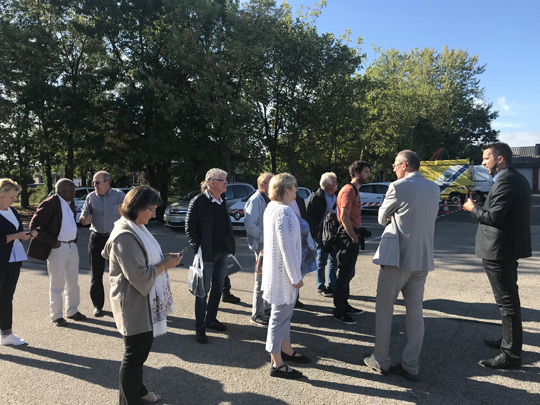 Because dialogue is essential to get to know and understand one another, Sanef organizes regular meetings at its control centres with regional elected representatives. Everyone can talk about their concerns, projects and ambitions. It's from this open, transparent and productive dialogue that emerge not only new regional development projects, which are then proposed and validated by the State, but also ideas for cooperation to provide positive integration in local life.
Chiffres clés
96%
of elected representatives who participated in a regional meeting considered it to be interesting or very interesting*
62%
of elected representatives consider that Sanef is attentive to their propositions*
7
regional meetings organised in 2018
*Opinionway survey of 155 local elected representatives carried out in April 2018
Découvrez les résultats du baromètre décideurs publics 2021