Listen to the voices of Sanef: networks & territories (FR)
Talking about the highway means, for many of us, imagining a way to reach our destination simply and quickly. It's definitely reductive. It's a bit quick to forget its primary function. The road, whatever it is, is above all a link, a connection, a means of circulation that is part of the territories it crosses. Based on this observation, a road is never neutral. But what about the highway? Can it be anything other than a line drawn between two points on a map? Does the highway really care about the life of the territories it crosses?
Meeting the elected representatives !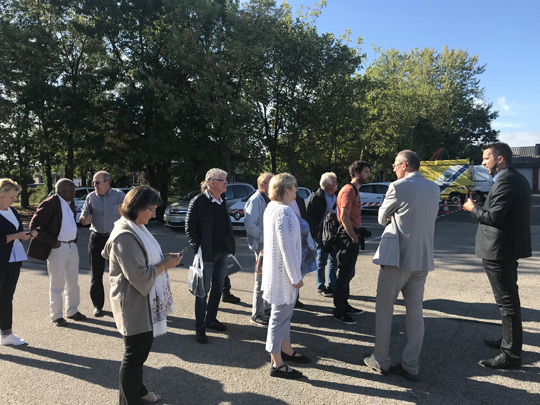 Because dialogue is essential to get to know and understand one another, Sanef organizes regular meetings at its control centres with regional elected representatives. Everyone can talk about their concerns, projects and ambitions. It's from this open, transparent and productive dialogue that emerge not only new regional development projects, which are then proposed and validated by the State, but also ideas for cooperation to provide positive integration in local life.
Chiffres clés
96%
of elected representatives who participated in a regional meeting considered it to be interesting or very interesting*
62%
of elected representatives consider that Sanef is attentive to their propositions*
7
regional meetings organised in 2022
*Opinionway survey of 155 local elected representatives carried out in April 2018
Discover the results of the 2021 public decision-makers barometer