Our motorways are 5 times safer than other road networks in France. But road safety is a constant challenge, so Sanef continuously rolls out awareness-raising actions in order to bring about a lasting change in driving behaviour.

Travel in complete safety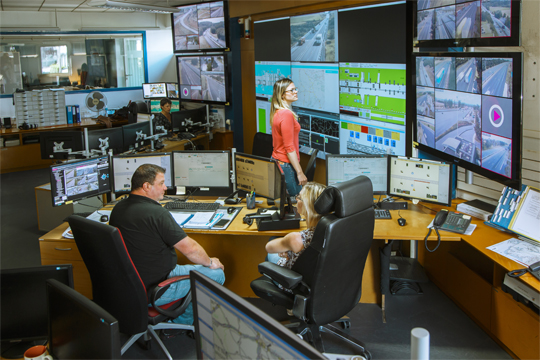 24 hours a day, 7 days a week, our teams monitor our networks and are always on hand to deal with any type of event: to provide assistance for breakdowns or accidents, to remove debris on the carriageway or set up warning signs in roadwork areas.
Their work is coordinated by 3 traffic control centres spread around the networks that use operation support systems, loop counters and video surveillance to gather information and, within a very short space of time, transmit it to the drivers mainly through variable message signs and radio Sanef 107.7.
Active partnership with community-based networks, such as Waze for example, boosts the exchange of this information.
The methods and means implemented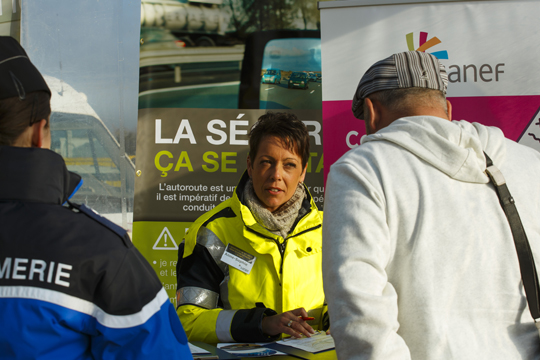 There are numerous and complementary actions:
An annual report on motorway driving behaviour
Targeted awareness campaigns to prevent high-risk behaviour
Daily radio programmes dedicated to road safety
Operations in the field to directly raise awareness of our customers: hypervigilance operations, alternatives to sanctions from law enforcement agencies, Sanef 107.7 live broadcasts from the motorway network
Raising awareness through our Twitter feeds, our Sanef/Sapn road safety Facebook page, our 'Strike a Pose for the Pause' summer campaign in partnership with the road safety association on Instagram #onposepourlapause
Targeted educational programmes for young drivers, lorry drivers, etc.
Supervision
3
Traffic Control Centres
Information
350
Variable Message Signs
3
radio Sanef 107.7 studios for round-the-clock traffic updates
2300
roadside emergency telephones
Breakdown and Recovery Services
24/7
patrols closely monitor our networks and provide assistance
25 000
assistance operations on our networks every year