Whether you come here for financial reasons, for ecological convictions or for conviviality, carpooling is resolutely in tune with the times. On motorways, this practice requires the development of specific areas, accessible from the secondary network and guaranteeing a high level of safety.
Carpooling, an essential service
8/10
the score given to our car parks by carpoolers *
80%
average occupancy rate
To date, more than 1400 places are already at your service!
A strong commitment from the Sanef group
Between 2020 and 2022, the Sanef group is continuing, with local partners, a major program to build new carpooling areas.
By the end of 2022, this will bring the number of spaces available on the Sanef group's motorway networks to more than 1,500!
These new carpooling areas will facilitate the movement of people, promote exchanges and encourage sustainable mobility. The Sanef group thus provides drivers with services adapted to the needs of the regions, while contributing responsibly to the development of new forms of mobility. With this new program, green mobility is on the way for the Sanef group!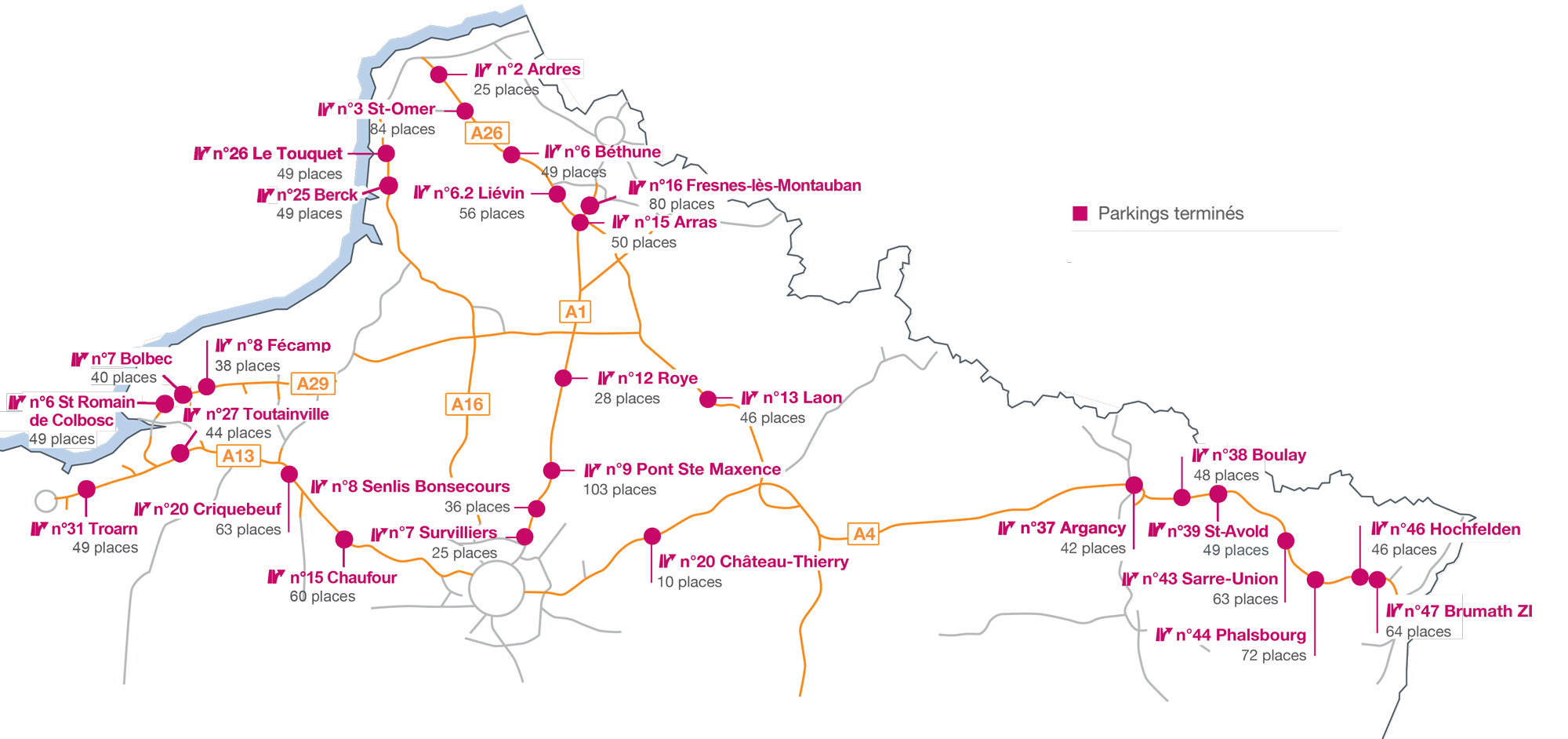 Typical layouts of a carpooling area:
 A signaling totem
 Fenced parking reserved for light vehicles
 Lighting that provides a sense of security
 A drop-off area
 A bus shelter
 A dustbin and an ashtray for the cleanliness of the site which Sanef maintains.
A la carte services to facilitate carpooling
Carpooling areas accessible safely by bicycle will be equipped with sheltered parking spaces for two-wheelers. As for the sites served by urban buses, they could be equipped with screens displaying service timetables.
COVID 19: carpooling is to be practiced in compliance with the health rules in force.
To find out more: