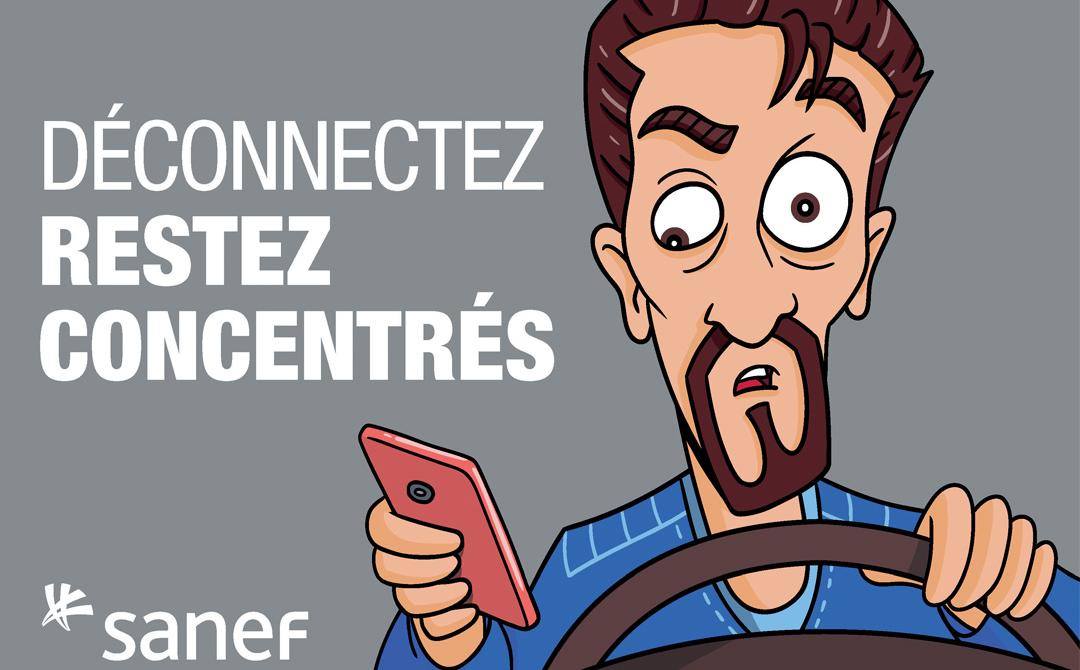 Road safety is one of Sanef's priorities, which is launching its new « Disconnect, stay focused » dealing with the dangers of the phone while driving.
Indeed, the using mobile while driving increases the risk of accidents by 3 and texting by 23 !
A 2nd multi-channel campaign with an offbeat tone to raise awareness among a wide audience !
In 2019, Sanef group opted for a new creative concept that aims to convey safety messages in an empathetic way around cartoon characters and reach youg people
From 23 September, a new poster campaign will be deployed on 4x3 panels on all motorways of its networks and a radio spot featuring the voice of the cartoon character will be broadcast on Sanef 107.7
For this campaign, Sanef chooses parity by creating two cartoon characters, so that each driver recognizes himself in his little failings of everyday life … 
On the digital side, Sanef takes up the concept of two cartoons, with the female and male characters, which will be broadcast on all the Group's social networks and website, to remind everyone in a caricatural tone of the place of the mobilephone in your life