As the summer holidays approach, Sanef is launching a campaign to make its customers aware of the risks of drowsiness and encourage them to take regular breaks.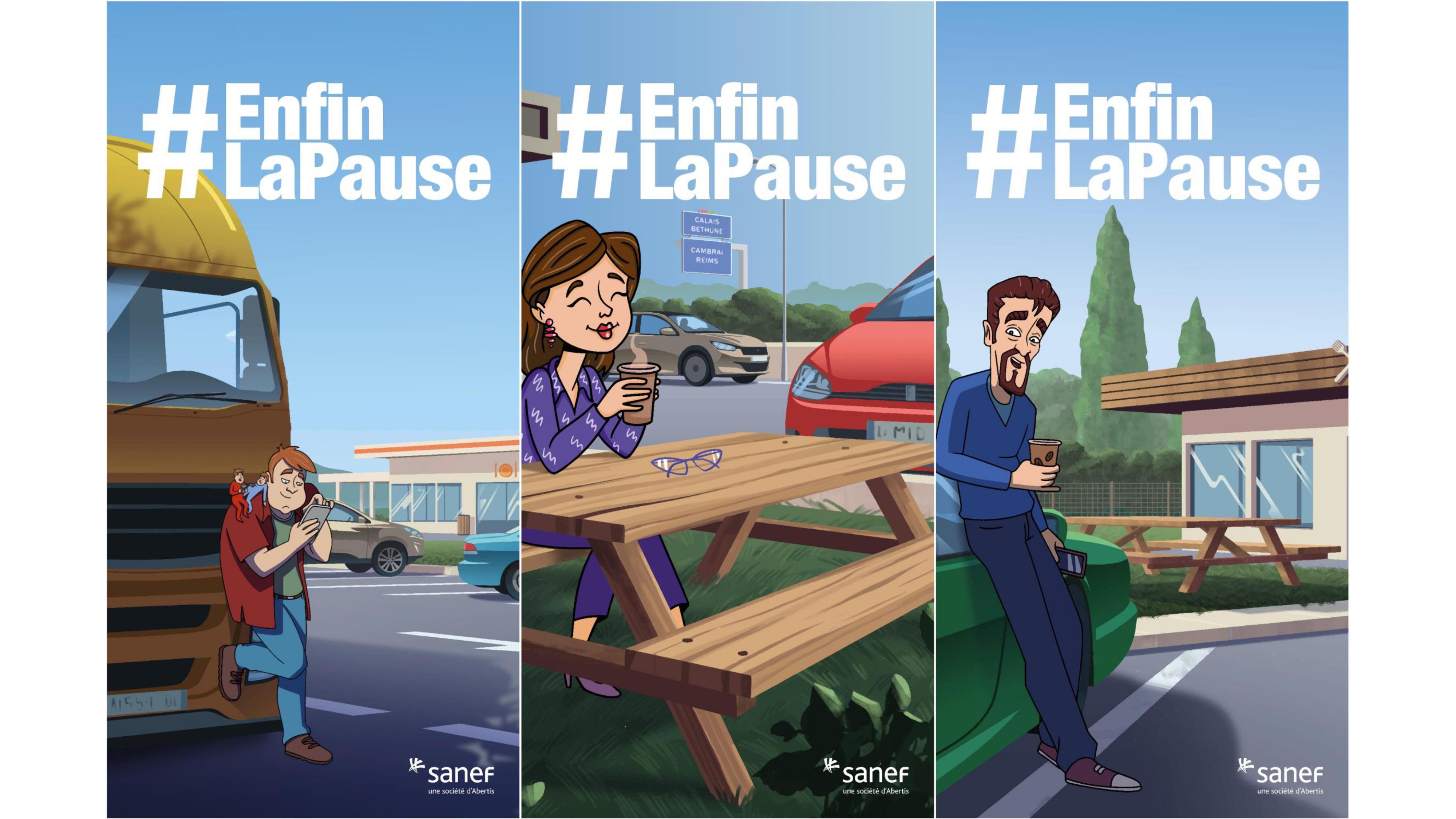 The campaign consists of a cartoon, featuring Sanef's characters, who caricature the tricks used by drivers to combat fatigue at the wheel. They are present on all the group's social networks.
A radio spot is also broadcast all summer on Sanef 107.7. Finally, customers of the Sanef and Sapn networks will find the cartoon characters on 6 high-traffic service areas during the summer.
"During the summer, many drivers who are less used to driving on motorways do not have the right reflexes. After the period of confinement when the French did not use their cars, we call on everyone to drive responsibly. We must take the time to take a break on our areas, which will meet all the sanitary conditions to stop safely. The break is at least every two hours, but especially at the first signs of fatigue," explains Pascal Contremoulins, head of road safety at Sanef.
Sleepiness at the wheel remains the leading cause of fatal accidents (23%) in France. Speed being an aggravating factor, driving in a state of fatigue is all the more dangerous on motorways, especially as motorists feel safe on these networks and are therefore less vigilant at the first signs of fatigue. 
Warning : the hours most conducive to accidents are between 11pm and 8am, with a peak between 6am and 8am.
Good to know : Young people aged 18 to 34 are over-represented: they are present in 33% of fatal accidents while they only represent 18% of drivers.
To know more about it