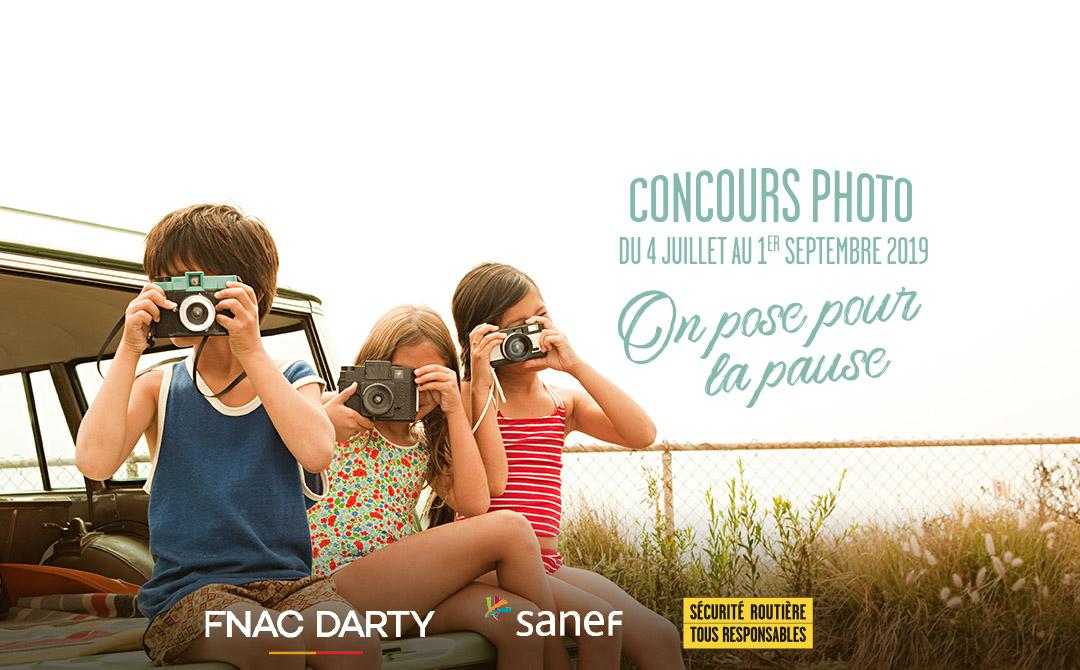 As holidays begin, the Sanef group and Road Safety launched the Instagram photo contest #OnPosePourLaPause on Thursday, July 4, for the 4th consecutive year, during the presentation of the Observatory of Highway Behaviors by the Sanef group.

From July 4 to September 1, Sanef invites drivers to take breaks on the holiday route while cultivating their photograph' talent. While driver fatigue is responsible for 25% of fatal motorway accidents*, the #OnPosePourLaPause contest encourages July and August to post pictures of their breaks on Instagram by mentioning the hashtag #OnPosePourLaPause.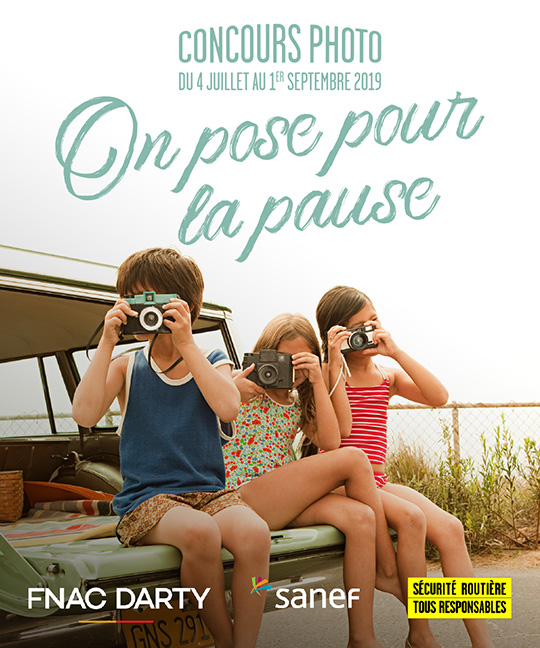 At the end of the competition, the jury will award great prizes to 10 lucky winners, including :
The 1st prize will have the chance to stay at Center Parcs for a weekend.
The 2nd winner will win a Panasonic Pack Lumix camera, from 3rd to 6th prize, the winners will receive tickets to Parc Astérix.
This year, a Special Biker Award has been created : the winner will receive a Bering C-Protect Air airbag vest.
Another new feature in 2019 : the Internet users' prize (number of likes). The winner will win a Nikon camera!
All the winning photos will be displayed in several Fnac stores and at a service area of the Sanef motorway network.
The winners:
At the end of these two months of competition, 11 winners will be selected by a jury composed of personalities from the worlds of media, photography, communication and road safety. Internet users will also be able to award their prizes by "liking" their favorite photo among those posted with the #OnPosePourLaPause hashtag.
How to participate? :
To participate, simply post one or more pictures on your Instagram account, mentioning the hashtag #OnPosePourLaPause and tagging the @routeplussure and @sanef_et_vous accounts.
Photographer Christophe Rihet sponsors the #OnPosePourLaPause contest for the 3rd year Christophe Rihet exhibits in international photography festivals. He is particularly known for his photographic research and his photographs of fatal road accident sites of famous personalities in Europe and the United States: Grace Kelly, Lady Di, Albert Camus....
Thanks to our partners: