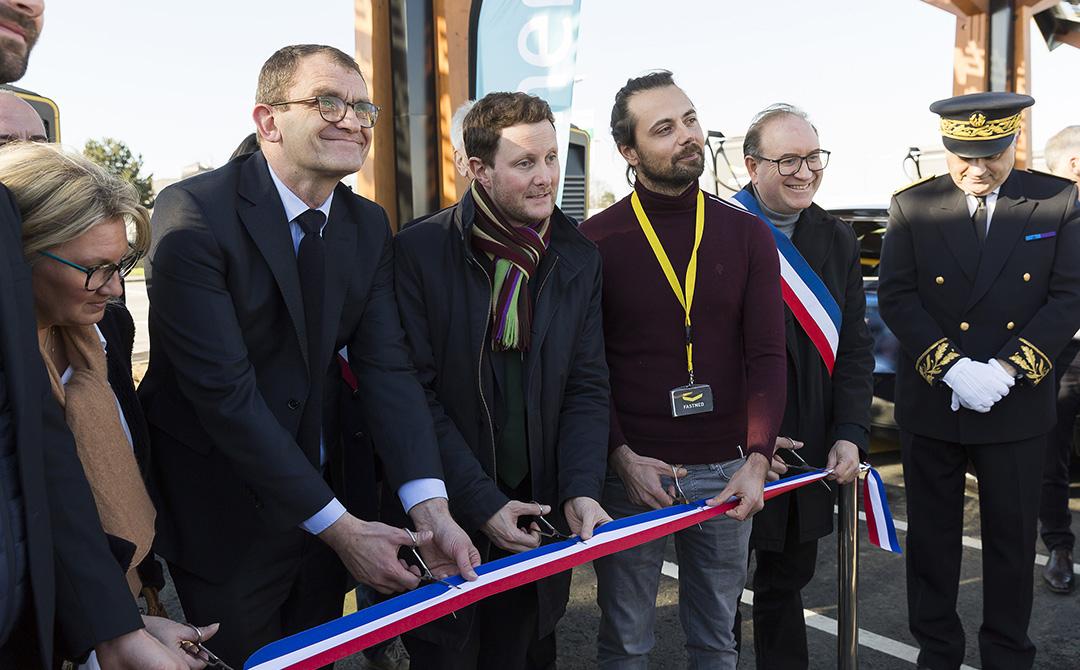 Together with our partner Fastned and in the presence of Clément Beaune, Minister of Transport, we inaugurated the largest ultra-fast charging station on our network, equipped with 16 charging points; a strong symbol of the successful deployment of electric mobility on our motorways.
A network of 650 charge points to support the development of low-carbon mobility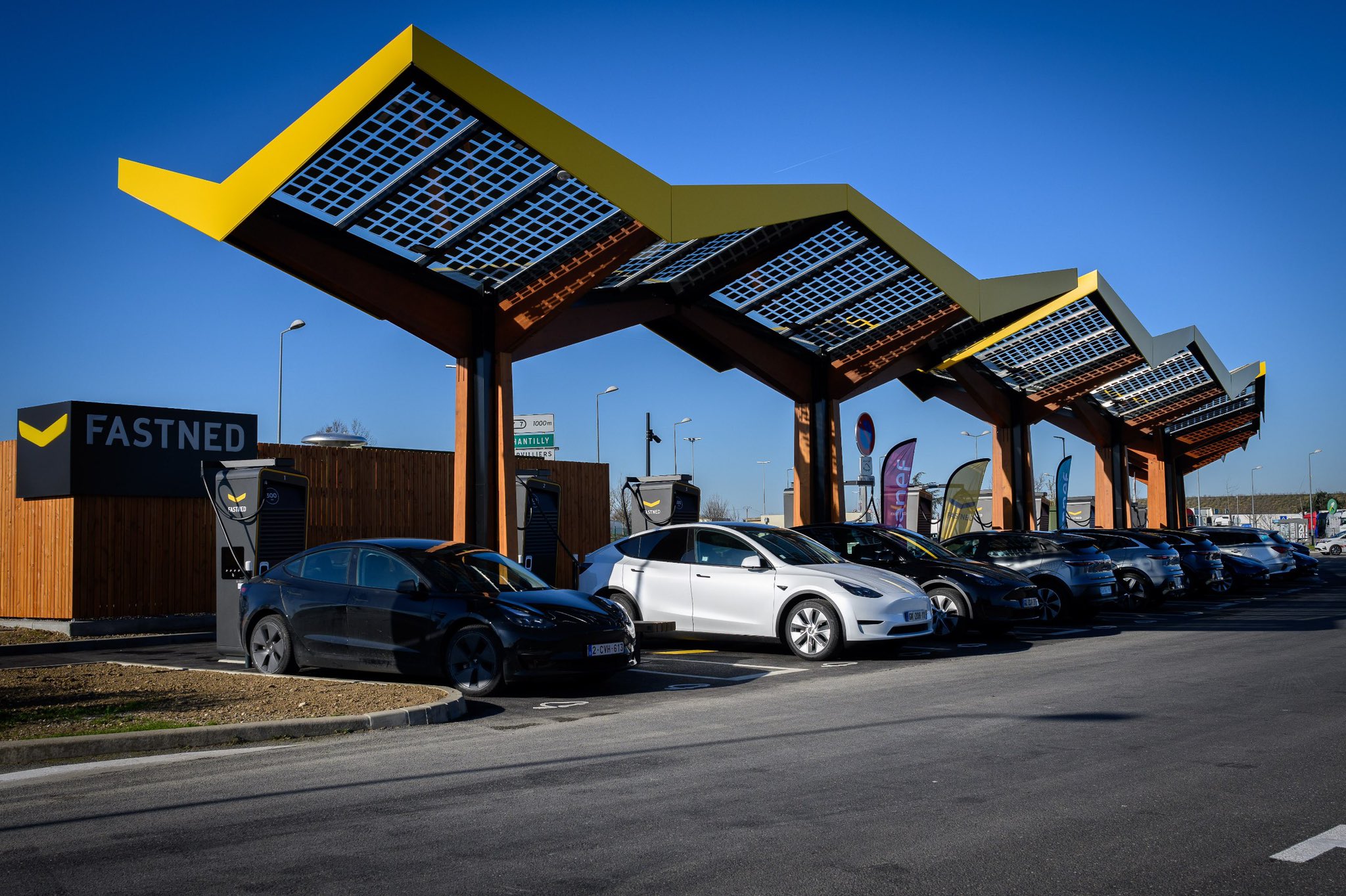 Yesterday we inaugurated Fastned's largest high-power electric recharging station, a symbol of the deployment on all our motorway networks, on the Vémars Est service area - Paris-Lille axis - on the A1 motorway ⚡
After a year of strong internal mobilisation to meet the objectives of deploying a network of high-powered electric recharging stations on 100% of our service areas, how proud we were to welcome Mr. Clément Beaun, the Minister Delegate in charge of Transport, to our networks to salute the collective effort! 🙌
Almost all of our motorways are now equipped with electric charging stations - 650 charging points in total on our networks - to guarantee the best service to all our customers, encourage the development of electric mobility and contribute very directly to the objective of reducing CO2 emissions by 25 to 30% by 2030!
Listen to the Sanef 107.7 podcast: the Vémars area is an "example"
Visionnez la vidéo de cette inauguration !
Read all about the Fastned inauguration at Vémars A1