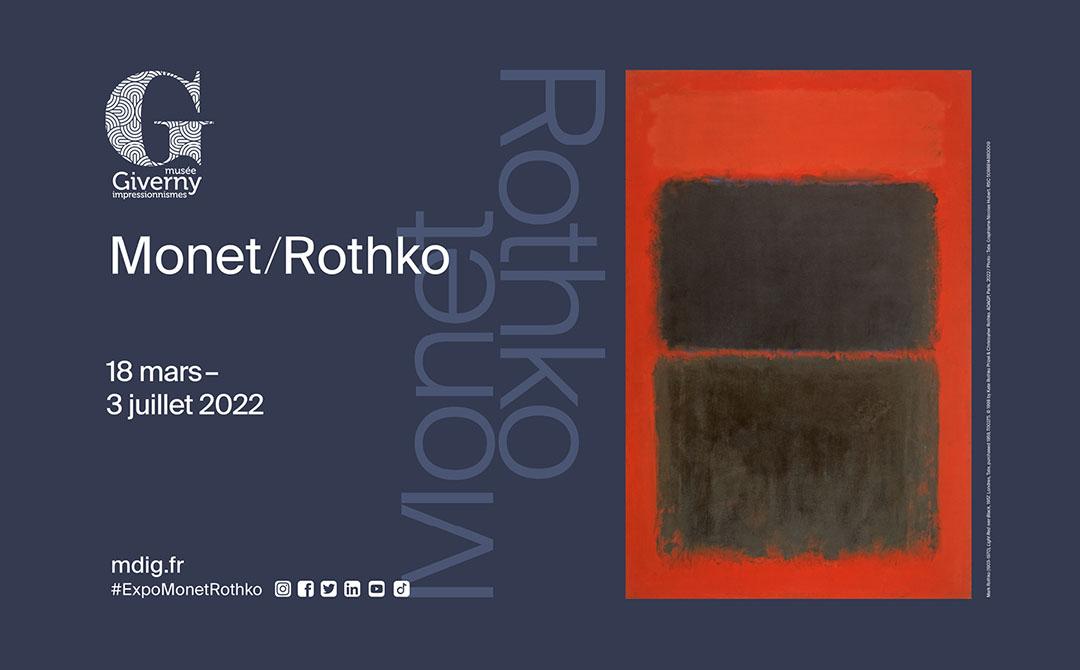 Discover the exceptional "Monet/Rothko" exhibition at the musée des impressionnismes Giverny until 03 July 2022.
The musée des impressionnismes Giverny offers an exceptional dialogue between the works of Claude Monet and Mark Rothko from 18 March to 03 July 2022. Bringing together the late paintings of the master of Impressionism and the enigmatic colours of the American artist, the "Monet/Rothko" exhibition offers visitors a rare and immersive experience, inviting them to contemplate their works.
The exhibition brings together six works by Rothko and seven paintings by Monet. Divided into chromatic themes, it shows the paintings of these two masters in a new light. Vertigo or contemplation, the exhibition lets the public find another perception of abstraction and modernity.
Exhibition curator: Cyrille Sciama, General Director of the musée des Impressionismes Giverny, Chief Curator of Heritage.
Go further