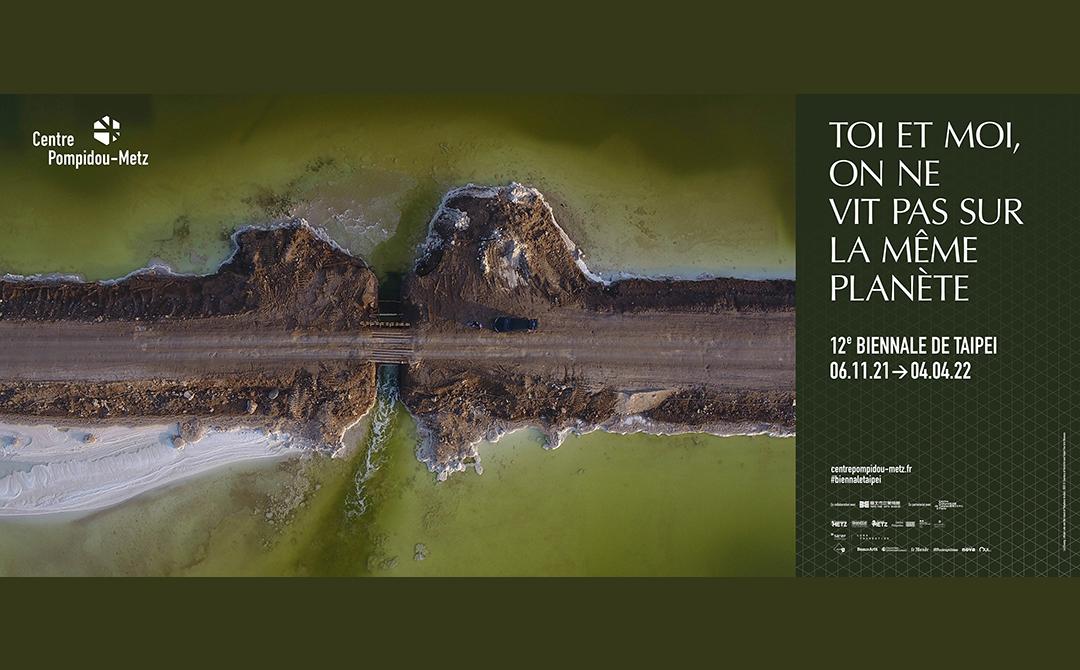 Du 6 novembre 2021 au 4 avril 2022, le Centre Pompidou-Metz accueille la 12ème édition de la Biennale de Taipei
En 2020, le sociologue et philosophe des sciences Bruno Latour était invité avec le commissaire d'exposition Martin Guinard à imaginer la Biennale de Taipei sur l'île de Taïwan. Présenté entre novembre 2020 et mars 2021 au Musée des Beaux-Arts de Taipei, le projet « You and I don't live on the same planet » questionnait les conflits liés à la question écologique et a réuni 57 artistes, collectifs et intervenants. Si le succès a été considérable auprès du public local, la pandémie mondiale a empêché la biennale d'avoir le retentissement international qu'elle aurait dû susciter.
Face à cette situation et devant l'actualité brûlante du sujet, le Centre Pompidou-Metz invite de manière exceptionnelle la Biennale de Taipei 2020 et ses commissaires à investir ses espaces du 6 novembre 2021 au 4 avril 2022, pour une réitération d'une partie de l'exposition, mettant à l'honneur la scène taïwanaise et les propositions des artistes formulées pour cette biennale.
« Où atterrir ? » « Sur quelle planète vivons-nous ? » « Qui suis-je ? » ; telles sont les questions que Bruno Latour continue à explorer à travers la Biennale de Taipei 2020 et au Centre Pompidou-Metz désormais. En abordant la question d'une manière géopolitique, les commissaires espèrent ainsi mettre en place de nouvelles rencontres diplomatiques.